Top tips on writing historical fiction from 64 successful historical novelists
by Andrew Noakes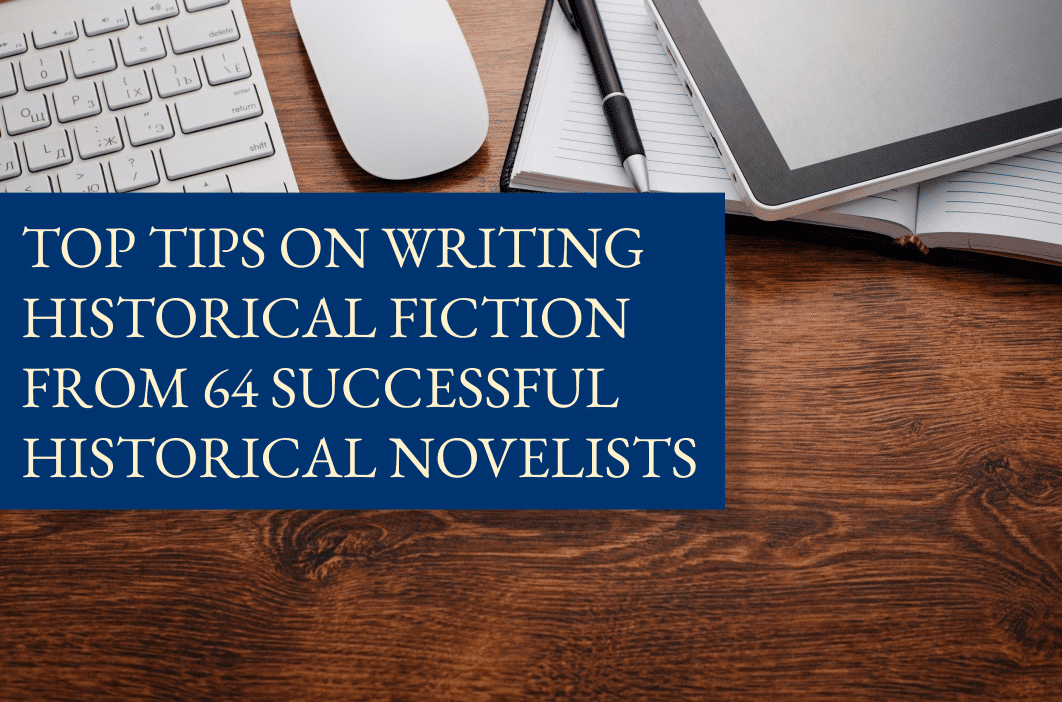 When you're embarking on a new journey, there's no greater asset than those who have walked the same path before you. Listening to those who have experienced the same worries and doubts, faced the same challenges, navigated the same tricky questions, and ultimately made a success of it is probably the single most valuable thing you can do.
So it is with writing. Listening to authors who have made a success of their writing is vital if you want to succeed yourself. It isn't always easy to locate their advice, of course. Many authors are great at giving interviews, going to events, and responding to questions, but that requires you to do a lot of legwork to compile the information you need.
That's why we've created this comprehensive guide, curated exclusively for historical fiction writers looking for advice on the craft from those who know best. We contacted each of these 64 historical fiction authors directly and asked them to respond to one simple question:
What is your top tip for writing historical fiction?
Below, you'll find their answers. You can use the navigation menus to skip to your favourite authors or investigate particular themes that interest you, but the guide is also in a logical order if you want to read from top to bottom.
The featured authors have a diverse range of backgrounds and experiences, and we've deliberately chosen authors who are at various stages of their publishing careers. If you're just starting out, landing a publishing deal or writing a well-received debut novel will likely feel like a more immediately attainable idea of success than, say, selling millions of books or becoming a household name, though you may well aspire to that kind of success one day. This article contains authors at both ends of the spectrum – and everything in between.
Top tips on writing historical fiction from 64 successful historical novelists…
Conceptualising your story
To write a story that's cohesive and compelling, you must begin with an understanding of what it's about. Ruadh Butler has some great advice on how to distil the essence of a story idea.
Ruadh Butler

Try to figure out what your story is really about. A single sentence will do it. An old trick is to imagine a guy dashing into a pub to report to his friends about an amazing match he just saw. He wouldn't start by saying, "It was drizzling and Ireland's starting outhalf was missing and the pitch was a bit patchy in Tokyo," followed by a blow-by-blow account. He'd open up with the definitive moment of the match. "Oh my God, lads, you should've seen it. It's the last minute and Carbery chip-kicked to Stockdale. He regathers in the air and gets it down. Ireland win the World Cup." The sentence you write should inform both the start and the end of your story.
–––
Ruadh Butler is a writer of historical fiction from Tyrone in Northern Ireland. His first novel, Swordland, based on the little known events of the Norman invasion of Ireland in 1169, was published by Accent Press in February 2016 and has been followed by Lord of the Sea Castle in 2017 and The Earl Strongbow in 2018. Visit his website here.
Choosing your era
If commercial success is your goal, it doesn't hurt to be strategic. Douglas Jackson recommends picking your era with care.
Douglas Jackson

'Events, dear boy, events', as Harold McMillan may or may not have once said. In an increasingly crowded historical fiction market it's important to choose your era with care. If you're going to be published it must be unique enough to stand out from the crowd, but commercial enough to attract sufficient potential readers' attention. It also helps to have lots of things happening during your main character's lifespan so you can offer a publisher not just one or two books, but potentially five or six. George McDonald Fraser's Flashman series and Patrick O'Brian's Aubrey/Maturin novels are a perfect example.
–––
Douglas Jackson is the author of the successful historical novels Caligula and Claudius, among many others. His stories focus mostly on the Roman era, though he has recently embarked on a new series set during World War Two. Visit his Amazon UK author page here and his Amazon US author page here.
Research
E.M. Powell reminds us of the importance of research in historical fiction. Sarah Sundin, Janet MacLeod Trotter, and Kaia Alderson offer some practical advice on how to go about it, while Beverly Jenkins advises us to draw from unexplored voices and viewpoints.
E.M. Powell

I know there are historical fiction writers who are happy to set off and see where their writing takes them. That approach brings me out in hives. I'm a diehard 'research first, plot second' writer. Yes, doing all the research first is a lot of work and puts zero words on the page. But it can yield all sorts of nuggets for plot ideas as well as great characters. I also can't imagine writing a whole novel—and then finding out the premise collapses because of something I discover in the research. I'm just not brave enough!
–––
E.M. Powell's historical thriller Fifth Knight novels have been #1 Amazon and Bild bestsellers. Her new Stanton & Barling medieval murder mystery series starts with THE KING'S JUSTICE, which was released on June 1 2018. Visit her website here.
Sarah Sundin

Create a system to document and organize your research material so you can find it quickly. Keep a numbered bibliography, entering every book, website, video, interview, and correspondence. Document the information you find, whether by handwritten notes, downloading, printing, or clipping information to online programs—keying the information to your bibliography. Divide your material into research topics, from setting to fashion to transportation. Organize your material in a "binder"—an old-school physical binder (with divider tabs for each topic) or a program like Scrivener or Evernote (with notebooks for each topic)—or both. Your future self will thank you!
–––
Sarah Sundin is a bestselling author of World War II novels. The Sea Before Us received the 2019 FHL Reader's Choice Award, and When Tides Turn and Through Waters Deep were named to Booklist's "101 Best Romance Novels of the Last 10 Years." Visit her website here.
Janet MacLeod Trotter
The Resources of Empire: Businessmen's survey of the Empire's resources (Federation of British Industries, 1924). This was one of the many gems discovered in the Lit & Phil Library in Newcastle which prompted me to start researching the tea industry in India – and turned into a series of four books! My tip is to find a good library – one that is full of biographies, bygone travel, gazettes, eye-witness accounts etc. so that you can immerse yourself in the chosen period. Live it, smell it, see it through the eyes of those who were there. My story ideas emerge out of my reading.
–––
Janet MacLeod Trotter has had 24 books published, 19 of them historical family dramas. Her INDIA TEA SERIES, set in Britain and India, has proved hugely popular. THE TEA PLANTER'S DAUGHTER (the first in the series) was nominated for the RNA Romantic Novel of the Year and was an Amazon top ten best seller. Visit her website here.
Kaia Alderson
Make a timeline of real life events for the time period you're targeting, and then another one for the events that happen in your story. Combine the two into one big timeline you can refer to while you write. (I put the real life stuff in italics.) That way you don't, say, have your characters talking about the movie Casablanca two months before its world premiere. (Yes, I did that and caught it in time. Whew!)
–––
Kaia is a comedy and fiction writer based out of coastal Georgia. Her historical novel Soldier Girls, which tells the story of the only female African American military unit sent overseas during World War Two, will be published by William Morrow in fall 2020. Visit her website here.  
Beverly Jenkins
As an African American female writer of historical fiction, I make a point to research sources that aren't considered mainstream. History is written by the conquerors, but some of the most intriguing and enlightening material can be found via the unexplored voices and viewpoints of the so called conquered. My advice? Widen your research net. Don't limit yourself to what you've been taught as the truth; truth comes in many forms. Dig deeper.
–––
Since the publication of Night Song in 1994, Beverly Jenkins has been leading the charge for multicultural romance and has been a constant darling of reviewers, fans, and her peers alike. She is the recipient of the 2017 Romance Writers of America Nora Roberts Lifetime Achievement Award. Visit her website here.
If you're just starting out with your research and planning, outlining can be a great way of translating your ideas into a cohesive plan for your novel. Check out The History Quill's novel outline template, designed exclusively for historical fiction writers, below.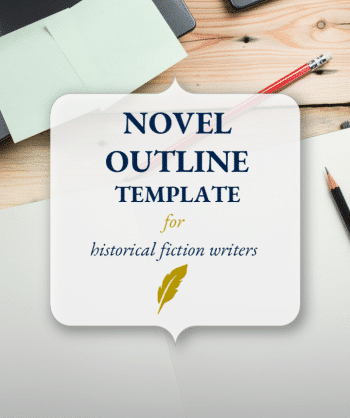 Your template will help you to…
Turn your ideas into a structured story
Build a rich and historically authentic setting
Create complex and engaging characters
50+ top online research resources for historical fiction writers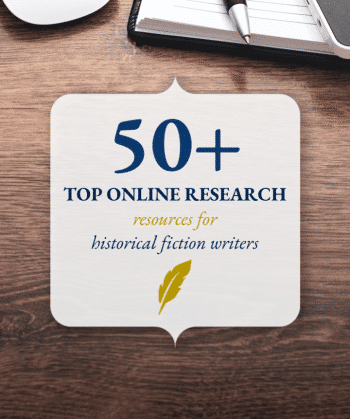 Online archives with thousands of primary sources
Image, video, and audio resources
Maps, language tools, and specialist blogs
Accuracy and authenticity in historical fiction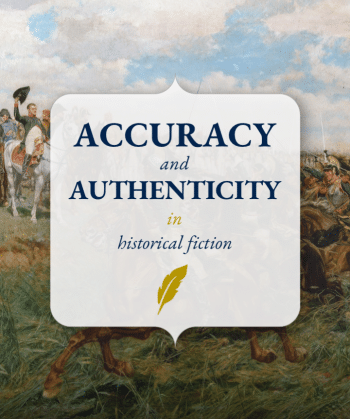 A 3 step plan for achieving historical authenticity
Advice on how to balance accuracy with creative license
Useful research tips to help you avoid historical howlers
Story vs. history
Many of the authors we contacted emphasised the importance of ensuring the story never gets drowned out by the history. Bernard Cornwell, Matthew Harffy, Michael Jecks, Jemahl Evans, David Penny, Denny S. Bryce, Terri Nixon, Lauren Willig, and Cindy Fazzi all comment on this. Selina Siak Chin Yoke reminds us that, ultimately, "all fiction is an act of imagination".
Cryssa Bazos
Live the scene. Instead of providing a sweeping historical account at thirty-thousand feet, reveal the world at ground level through the unique perspective of your character. While this may only result in showing a small slice of the history, what you do reveal will be more impactful and ultimately more memorable to the reader.
–––
Cryssa Bazos is a historical fiction writer and 17th Century enthusiast, with a particular interest in the English Civil War and romantic fiction. She is a member of the Romantic Novelist Association and the Historical Novel Society. She is the author of two books: Traitor's Knot and Severed Knot. Visit her website here.
Iris Yang
Historical fiction is both fun and hard to write. How to write the facts without being boring? One thing I learned is to let the characters be part of the historical fact. For example, in Wings of a Flying Tiger, rather than telling the fact that the Japanese went inside the Safety Zone to search for Chinese soldiers to kill, I wrote a scene showing the horrific details of how the Japanese carried out the task. As historical fiction writers, we have the advantages that the historians don't have—providing details to put the readers back in time to evoke their emotions.
–––
Iris Yang, Ph.D. (Qing Yang) was born and raised in China and came to the United States as a graduate student. She has loved reading and writing since she was a child, and published her debut novel, Wings of a Flying Tiger, in 2018. Iris now lives between Sedona, Arizona and Chapel Hill, North Carolina. Visit her website here.
Soraya M. Lane
When plotting your novel, think carefully about how to balance history with characterisation. It's important to focus on the story of your main character(s), and weave history into what they are seeing/feeling/hearing ­– this will allow you to show not tell throughout your story. As historical fiction authors, we need to know as many historical details as possible, but not all of those details need to end up on the page. We need to show the period of history through the eyes of our character(s) and what they are personally experiencing.
–––
Soraya M. Lane graduated with a law degree before realizing that law wasn't the career for her and that her future was in writing. She is the author of historical and contemporary women's fiction, and her novel Wives of War was an Amazon Charts bestseller. Visit her website here.
Characters
Speaking of characters, creating rich, complex characters is vital in storytelling. Neema Shah and Adam Lofthouse both emphasise this in their advice, while Anne O'Brien, Piper Huguley, Patricia Bracewell, and Carol McGrath offer some tips on how to achieve it. Joanna Courtney and Renita D'Silva remind us that historical characters, for all their outward differences to modern people, are often motivated by the same core emotions we all have within ourselves.
Writing methods
Method is important. Carol Hedges reminds us that unconventional approaches can sometimes yield results (though be careful if you want to try hers yourself!), while Tracy Borman recommends 'show not tell', especially when you come from a non-fiction background (something Alison Weir, a fellow historian, also recommends above). Griff Hosker recommends setting daily writing goals, while Antoine Vanner advises playing scenes out in our heads and getting out of the house – preferably at the same time!
Carol Hedges
My writing method always causes anxiety to those who don't write crime fiction: I start at the end of the book, writing the denouement first, then revert to the opening section and write the actual crime. After that, I work on the steps that lead to the final resolution.
I tend to let the story just unfold. Plan? Sorry – what was that word again? My 'stuff happens and then more stuff happens as a result of the previous stuff having happened' method means the whole writing process is a high-wire act.
It is unconventional; it is frequently challenging; it is iconoclastic, but it works for me.
–––
Carol Hedges is the successful UK writer of 18 books for Teenagers/Young Adults and Adults. Her writing has received much critical acclaim, and her novel Jigsaw was long-listed for the Carnegie Medal. The Victorian Detectives are published by Little G Books and are available in print and Ebook via Amazon.co.uk/.com. Visit her website here.
Tracy Borman
Show not tell.  As a historian, I'm used to writing what actually happened – pure and simple.  But as a novelist, I quickly had to learn that an entirely different craft was needed to convey information.  Rather than filling entire paragraphs with descriptions of people/events, etc, my editor told me that I had to be altogether more subtle about it, weaving in those details through dialogue, mannerisms, the odd reference here and there.  It was the single most valuable lesson I have learned in making the transition from non fiction to novels.
–––
Tracy Borman is both author and historian. She is the author of  a number of highly acclaimed books, including Thomas Cromwell: The Untold Story of Henry VIII's Most Faithful Servant, Elizabeth's Women: The Hidden Story of the Virgin Queen and Witches: A Tale of Sorcery, Scandal and Seduction. She lives in Surrey with her daughter. Visit her website here.
Photo credit: Lorentz Gullachsen.
Griff Hosker
Tell a story! You can create interesting characters and relationships but if it is not a good story then people will not read it.
Do your research and know your subject: historical fiction readers will pick you up on any mistake.
Make sure that you want to read the story you are writing.
Be disciplined; I set a daily target and I keep to it. You can always remove those sections you don't enjoy when you edit.
Enjoy it! I am living the dream. I write every day and I write about things I love.
–––
With a background in educational consultancy and teaching, Griff Hosker began writing Roman historical fiction novels with The Sword of Cartimandua. Griff writes at least 5000 words each day and has written a number of series set in a wide variety of historical periods. Visit his website here.
Antoine Vanner
Play out every scene in your head, again and again, as if you were present. Get a feel for the heat, cold, fear, elation, anxiety, exhaustion, hope and despair which affect the main characters. You may not mention more than 10% of this detail when you come to write, but you'll find yourself reporting as if you were an eyewitness. And when is the best time to play out such scenes in your head? Not at the keyboard but ideally when you're alone without one – in my case when I'm taking long walks with my dog!
–––
Described as "The Tom Clancy of historic naval fiction" by Joan Druett, Antoine Vanner is the author of the Dawlish Chronicles, a series of naval adventures are set in the late Victorian era. He currently lives in Britain with his wife, dog and two horses. Visit his website here.
Editing advice
As well as advising writers to write what they want, Susanna Gregory offers a useful tip to prepare for the editing stage.
Susanna Gregory
The best advice I can offer is to write for yourself. Don't think about genres or marketing or what publishers might like, but follow what YOU want to write about. First of all, you'll find it a lot easier than struggling with some artificial template, and secondly, it will read better, because it's what you really want to do. Then make sure you finish it, even if there are huge sections you don't like.
Once you've reached the last page, put it away for several weeks or even months. Then, come back to it with fresh eyes. You'll find that you can be a lot more ruthless about pruning things down – time always makes your prose feel a bit less precious! You'll also discover that some of the bits you didn't like are actually quite good, and that some of the parts you loved need a rehash.
But most of all, never give up. Keep at it, and enjoy what you're doing. Good luck!
–––
Susanna Gregory is the creator of the Thomas Chaloner series of mysteries set in Restoration London as well as the Matthew Bartholomew books. She was a former police officer before taking up an academic career. She now lives in Wales with her husband, who is also a writer. Visit her website here.
Closing advice
Robert Wang advises writers to connect with their inspiration to fuel commitment to writing, while Paul Fraser Collard closes with a vital recommendation – have fun!
Do you write historical fiction?
Join our email list for regular writing tips, resources, and promotions.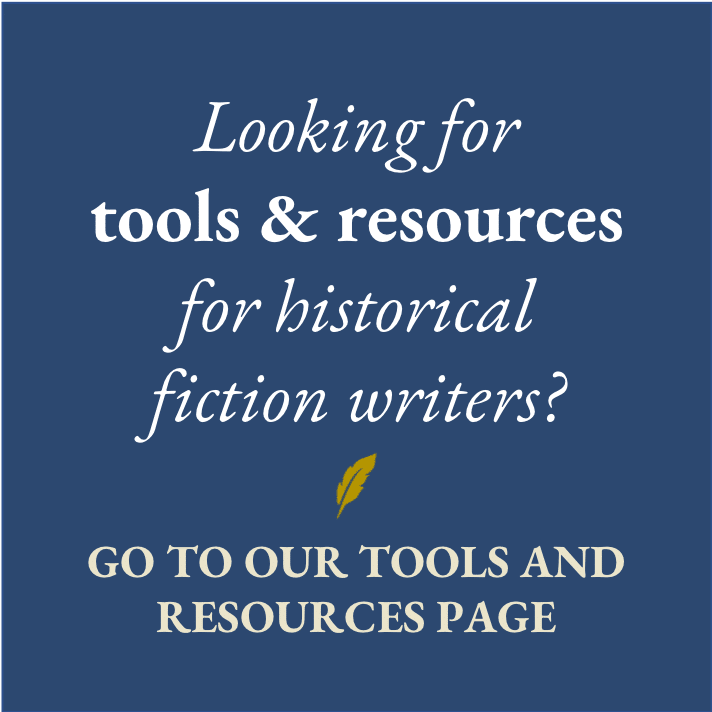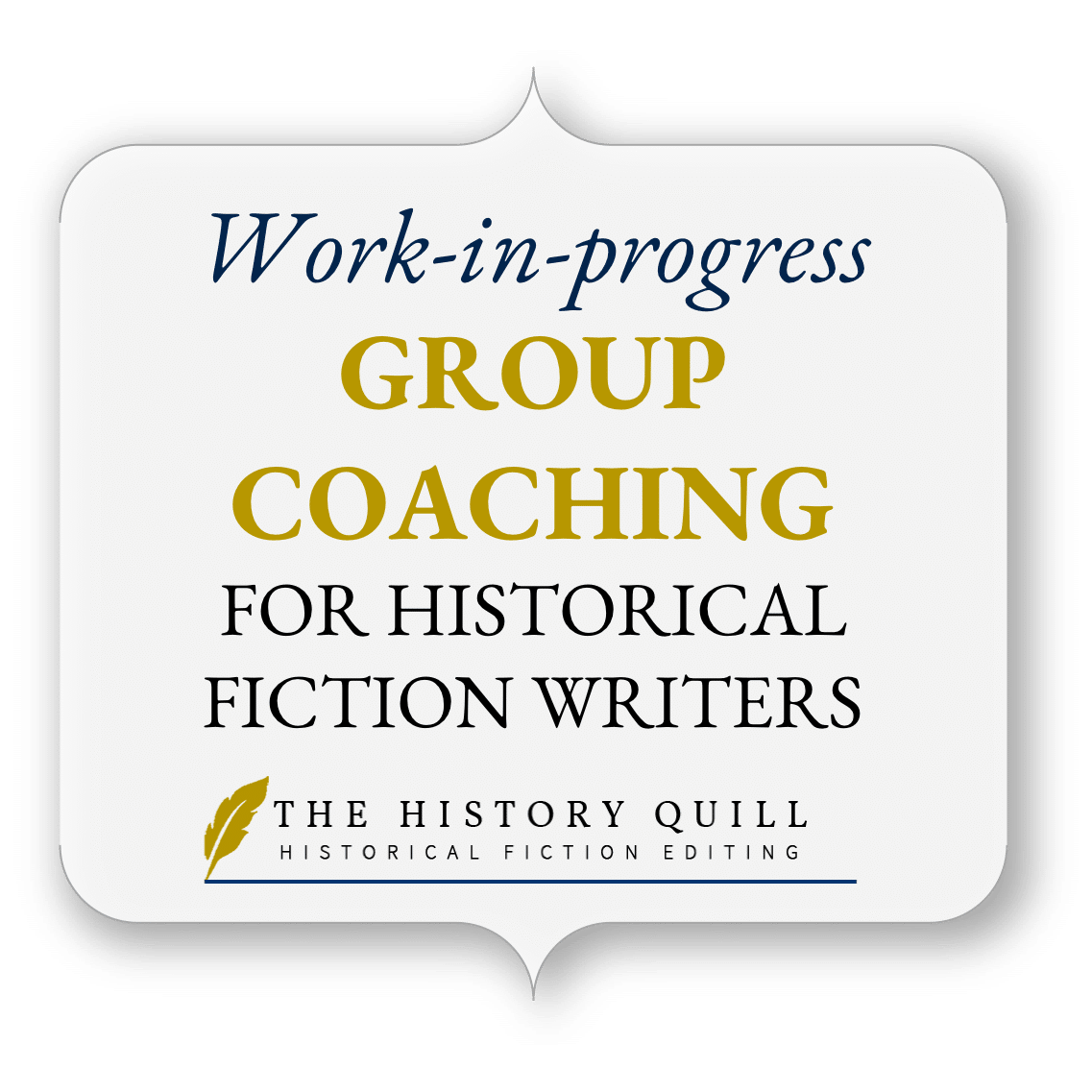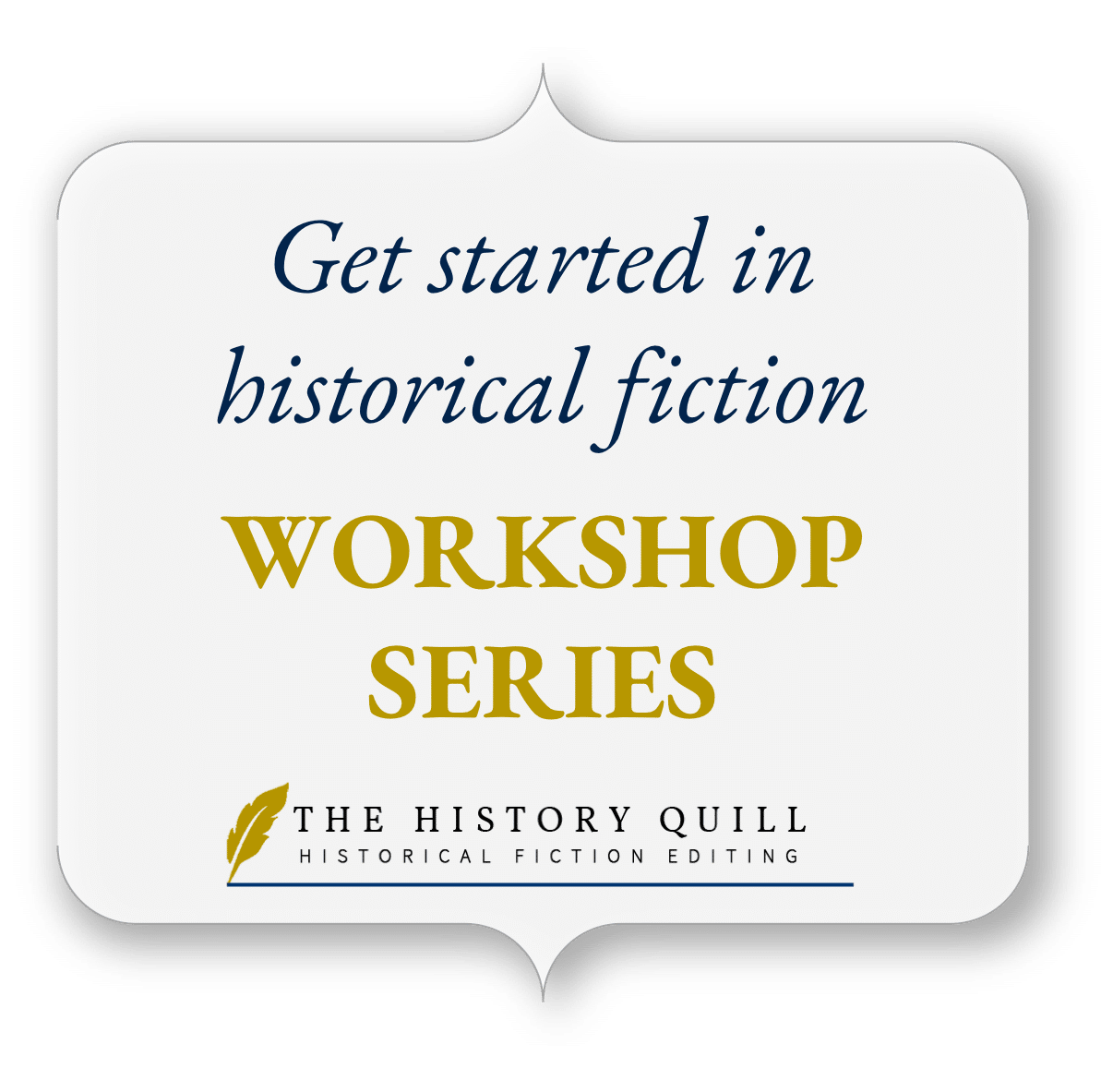 Beta reader service
Get feedback on your novel from real historical fiction readers.
ARC service
Use our ARC service to help generate reviews for your book.