The History Quill was founded with the aim of providing dedicated support to historical fiction writers at every stage of the writing process. We provide specialist historical fiction editing services, group coaching, and a wealth of resources tailored to the historical fiction genre.
We're here because of our deep-rooted passion for history and the stories it inspires, and we have a commitment to excellence in story craft that runs through all of our work. Whether you're an experienced historical fiction writer or just getting started, welcome!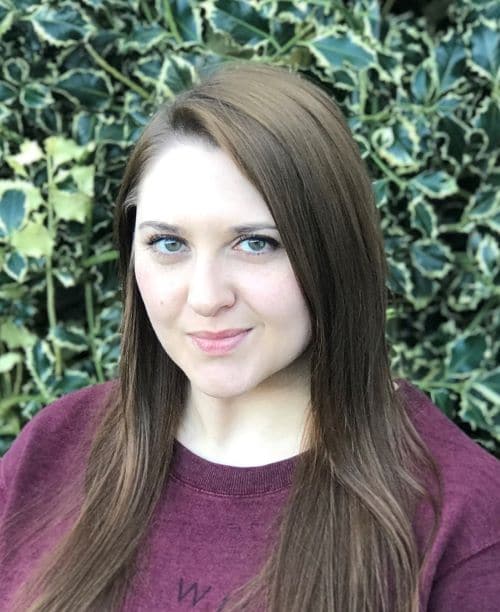 Rachel is The History Quill's executive editor. A graduate of the Open University, where she studied English literature and creative writing, Rachel previously applied her love of storytelling to the world of corporate communications before her fascination with historical fiction finally became too great to ignore.
Specialising in historical fiction allows her to pair her lifelong love of history with her deep knowledge of story craft. She lives in Essex, UK, and is passionate about helping writers navigate the unique set of challenges and opportunities the historical fiction genre brings.
Andrew is the founder of The History Quill. A graduate of Cambridge University, where he studied history, he spent nearly a decade working in the world of politics and international affairs before happily giving it up to pursue his real passion: historical fiction. He has previously lived and worked all over the world, including in the United States, Belgium, Cameroon, and Botswana.
Trained in book publishing at NYU and Oxford Brookes University, Kahina has honed her writing and editing skills while living on three different continents. Originally from the USA but now based in the UK, she enjoys work that indulges two of her deepest passions: story structure and history. She has completed professional courses in editing and is an experienced content editor and line editor.
Jenny has been working as a copy-editor and proofreader for over 25 years. A graduate of the University of Leeds, where she studied English and Chinese, her work has taken her all over the world, including Hong Kong, Brunei, and Cyprus. Fiction editing has always been her passion, with a special interest in historical fiction, and she now works exclusively in this field. She lives in Herefordshire, England.
Barbara is a content editor, creative writing teacher, and former BBC journalist. She holds a PhD in creative writing and is programme leader for creative writing at the Open College of the Arts. She lives in Berwick upon Tweed, England.
Naomi is a copy-editor and proofreader living in Southampton, England, with her husband and three children. She graduated from Southampton University in 2006 with a first class degree in English language and literature. Naomi has a lifelong interest in history, and she's currently writing a novel set during ancient Egypt's Middle Kingdom.
Pippa has been teaching writing for more than 25 years. She has a PhD in English and has taught at colleges and universities in Canada and the USA, and at secondary school in the UK. Her short fiction has been published, most recently, in a Grindstone anthology and online in The Virtual Zine. She is a content editor and tutor for The History Quill.
Sarah works on copy-editing and proofreading projects for The History Quill. She has been trained by the Publishing Training Centre, the Society for Editors and Proofreaders, and the Editorial Freelancers Association. She has a degree in archaeology and environmental management. Having lived in Australia, Denmark and the Netherlands, she is now settled back in her home town in South Wales.
Cecily Blench is a freelance writer and editor. Originally from Herefordshire, she studied English Literature at the University of York and worked for several years at an independent publisher in London. She has written for Slightly Foxed, Reader's Digest, The London Magazine, and Hinterland, among others. Her first novel won the 2019 Wilbur Smith Adventure Writing Prize for unpublished manuscripts. She is a copy-editor and proofreader for The History Quill.
Rebecca Ferrier is a seasoned editor, ghost-writer, and journalist. She was shortlisted for the Tibor Jones PageTurner Prize and has released two novels with one of the Big Five publishers, written under a pen name. She splits her time between Bath and Edinburgh, and is a content editor and tutor with The History Quill.
Edward is a freelance writer, editor, and pitch coach based in London. He has a first-class degree in History and French from the University of Exeter, which included a year teaching English in France. He is an avid reader and writer of historical fiction, and loves nothing more than helping people to tell stories.
Before turning freelance, Craig was Editorial Director at the award-winning independent publisher Saraband, where he edited a diverse collection of titles, including Graeme Macrae Burnet's historical thriller, His Bloody Project, shortlisted for the Booker Prize in 2016. Named as a Bookseller 'Rising Star', Craig has edited books that have won or been shortlisted for more than forty major literary awards, including the Rathbones Folio Prize, the Historical Writers' Association Debut Crown, and the Society of Authors' Awards.
Louise is a London-based writer and editor with an MA in Creative Writing from Birkbeck, University of London. She was named one of The Observer's ten best debut novelists of 2020. Her first novel, This Lovely City, was published by HQ (Harper Collins) and longlisted for the 2020 HWA Debut Crown. Louise also mentors with The History Quill.
Alliance of Independent Authors
We're pleased to be a trusted partner member of the Alliance of Independent Authors and to adhere to their code of standards. Their Watchdog Desk, which vets author services for their ethics and professionalism, has given The History Quill the highest possible rating of 'excellent'.
The History Quill is a trading name of Fictive Pursuits LTD, which is a limited company registered in England and Wales (company number: 12025890). Registered office address: International House, 64 Nile Street, London, N1 7SR, United Kingdom.