WORK-IN-PROGRESS GROUP COACHING 
Introducing work-in-progress group coaching for historical fiction writers…
Our work-in-progress group coaching programme for historical fiction writers combines critiques and guidance from expert tutors with feedback and support from a small group of fellow historical fiction writers. It accommodates a range of experience, from writers who are just starting on their first novel to those who have already been published.
It's an online programme, so everyone participates remotely. Each class lasts six months, with new intakes starting every spring and autumn. Applications for the next class will open in autumn 2021. In the meantime, we encourage you to join the waiting list. You'll then be the first to know the exact dates for the next round, and we'll give you advance notice before applications open.
Every month, you'll submit up to 5000 words of your writing. The tutors will critique two or three submissions (depending on the size of your group), cycling through the participants over the course of the six months to ensure that everyone gets two tutor critiques by the end. 
The critiques will include margin comments on your work, together with a substantive report. They will be shared with the wider group so that everyone can learn together.
Your monthly submission will also be critiqued by two other group participants. In return, you'll critique two submissions yourself. You'll do this by adding margin comments and a summary of your impressions at the end. 
As well as being a fair exchange, you'll find the process of critiquing other people's writing a useful learning exercise.
You'll have direct access to the lead tutor via a weekly Q&A session in a private Facebook group. Group members will have up to 48 hours to post questions, and the lead tutor will respond to them with substantive advice. This allows all the participants to learn from the questions and answers.
There will be dedicated tutorial videos and accompanying PDFs (if you don't like video) covering the following topics: 1) the fundamentals of language, 2) viewpoint, voice, and tense, 3) setting, 4) plot, 5) structure and pacing, and 6) characterisation. Each topic will have its own module with individual lectures.
There will be an optional exercise each month to accompany the tutorial videos. This will give you an opportunity to put what you've learned into action. If you choose to complete them, you can submit them to the tutors for feedback.
We will host two special guest Q&A sessions over the course of the six months, one featuring a published author of historical fiction and the other featuring an industry guest – either a literary agent, publisher, or expert book marketer.
At the end of the six months, the tutors will provide you with a final report. It will summarise your main strengths and suggest areas for improvement, allowing you to build on your progress and focus your efforts in the right direction as you take your writing forward.
One-to-one coaching session
Once you have received your final report, you will have the option of a one-to-one sixty minute coaching session with the lead tutor via video call. They will discuss your report, answer any questions you may have, and help you consider the next steps on your writing journey. Alternatively, you can opt to receive one-to-one advice over email if you prefer.
"As a first-time author, I was excited to join a group coaching programme focused on historical fiction writing and led by an editor specializing in the genre. The group couldn't have been more welcoming and supportive. The regular critiques and learning modules gave me the extra tools and knowledge I needed to re-think aspects of my story that were causing me difficulty, and I'm now writing with renewed confidence, motivation, and enjoyment."
"After self-publishing my first novel and having the sequel picked up by a traditional publisher, I was keen to write a third to take the series forward. Inevitably, life got in the way and progress was slow, so I joined The History Quill's group coaching programme with the aim of getting back on track. The accountability and support have given me a much-needed lift, helping me put in the time and effort necessary to boost my word count. The critiques, Q&As, and learning modules have also helped broaden my understanding of story craft and improve my writing as I go along."
Meet your lead tutor, Rachel Smith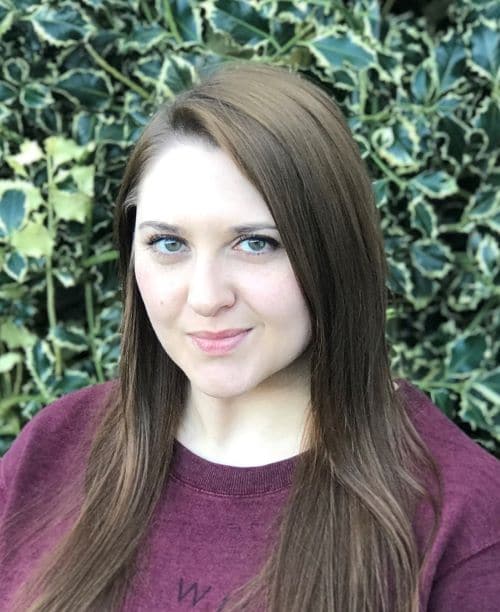 Rachel is The History Quill's executive editor. She is our lead content editor and manages our editing and group coaching operations, as well as our content and resources.
Specialising in historical fiction allows her to pair her lifelong love of history with her deep passion for story craft. Rachel enjoys working with writers of all backgrounds, experience levels and subgenres, helping them to navigate the unique set of challenges and opportunities the historical fiction genre brings. She has a degree in English literature and creative writing and lives in Essex, UK.
Trained in book publishing at NYU and Oxford Brookes University, Kahina has honed her writing and editing skills while living on three different continents. Originally from the USA but now based in the UK, she enjoys work that indulges two of her deepest passions: story structure and history. She has completed professional courses in editing and is an experienced content editor and line editor.
Pippa has been teaching writing for more than 25 years. She has a PhD in English and has taught at colleges and universities in Canada and the USA, and at secondary school in the UK. Her short fiction has been published, most recently, in a Grindstone anthology and online in The Virtual Zine. She is a content editor and tutor for The History Quill's work-in-progress group coaching programme.
Rebecca Ferrier is a seasoned editor, ghost-writer, and journalist. She was shortlisted for the Tibor Jones PageTurner Prize and has released two novels with one of the Big Five publishers, written under a pen name. She splits her time between Bath and Edinburgh, and is a content editor and tutor with The History Quill.
Select your country for the correct pricing and currency (USD, GBP, or EUR)
The programme will open again for applications in autumn 2021. In the meantime, we encourage you to join the waiting list. You'll then be the first to know the exact dates for the next round, and we'll give you advance notice before applications open.