Introducing our online masterclasses…
Our online masterclasses are designed specially for historical fiction writers and feature a wide range of distinguished speakers and useful topics. We run one masterclass every month, usually on or around the first week of the month, with each masterclass lasting three hours and including a mix of presentation and Q&A, with an optional writing burst, discussion session, or exercises at the end. All of our masterclasses take place live and online via Zoom, with recordings available afterwards. You can choose to purchase each masterclass as a one off, or you can subscribe for a reduced monthly fee and extra perks, including extended access to the recordings and exclusive masterclasses for subscribers. See below for more information on our upcoming masterclasses and how you can join in!
How to plan and outline your novel, with James Aitcheson
Tuesday 11 October 2022, 6:30pm BST / 1:30pm ET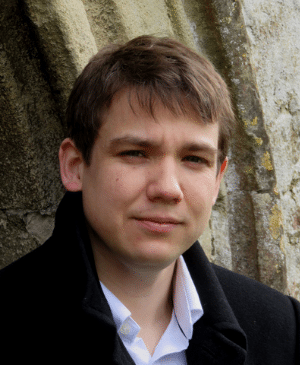 James Aitcheson is a novelist, writing tutor, literary consultant, medieval scholar, and associate lecturer in creative writing at Sheffield Hallam University. A professional writer since 2010, he is the author of both commercial and literary fiction set in the Middle Ages. His most recent title, The Harrowing, was published in 2016 and named by The Times as a Book of the Month. James's work has also received praise from The Mail on Sunday and BBC History Magazine and has been published overseas in the US, Germany and the Czech Republic. He received his PhD in Creative Writing from the University of Nottingham in 2021.
The purpose and value of an outline
Whether you're starting a new project, in the middle of drafting your novel, or editing it prior to submission, having a strong outline to guide your work is essential. James will provide further insight into the significance of a good outline.
How long/detailed should an outline be?
When do you stop planning and start writing? It's easy to focus so much on an outline that you never pick up a pen. James will explore the lengths and details recommended in novel outlines.  
One obviously has to do historical research when writing historical fiction. However, historical research is not just essential for worldbuilding, but also for planning the shape of your story. James will discuss how research can help your outline.
Storytelling building blocks
James will discuss storytelling building blocks that are essential for outlining a novel: his own ChAOS model and three key turning points used to map out the story. Using these techniques, James will provide tools to construct the best outline possible.
Once you've written an outline, does that mean it's final? James will discuss the importance of returning to your plan/outline as you go, and revising it as required. It should be treated as a tool, not a straitjacket.
The masterclass will take place on Tuesday 11 October 2022. All times are given in British Summer Time (BST) and US Eastern Time (ET).
6:30pm BST / 1:30pm ET
 The masterclass begins. The tutor will welcome all participants and deliver a talk covering the key topics. There will be opportunities for you to ask questions during the talk, allowing plenty of time for interaction. This is the main section of the masterclass and will last two hours.
8:30pm BST / 3:30pm ET
We will invite participants to join an optional hour-long writing burst, where you get to put some of the ideas you've just learnt into practice.
_
Both parts of the event will be delivered live and online via Zoom. You must have access to a computer or smart device capable of supporting Zoom and a reliable internet connection in order to participate.

Select your country for the correct pricing and currency (USD, GBP, or EUR)
Subscription
Become a subscriber and get access to this masterclass, and subsequent masterclasses, for a reduced rate. You'll also benefit from exclusive subscriber perks, including indefinite access to masterclass recordings for as long as you remain a subscriber and access to special subscriber-only masterclasses. You can cancel at any time.
One-off purchase
Book this masterclass as a one-off purchase. You will be able to join this masterclass and will have access to the recording for one week afterwards. You won't get access to any of our subscriber perks.
Thursday 3 November 2022, 6:30pm BST / 1:30pm ET
Engaging the reader's imagination, with Deborah Swift
This masterclass is exclusive to subscribers
Saturday 3 December 2022, 6:30pm BST / 1:30pm ET
Author branding: how to stand out from the crowd while still being "you", with Nicole
Evelina
Setting and story: creating a sense of place in historical fiction

, with Margaret Skea
Writing powerful female characters

, with

Johanna Wittenberg
Writing about real people in history
See what previous participants have said about our masterclasses…
"Thank you to The History Quill for organising such an excellent masterclass; I really enjoyed it. I learned a lot but was also reassured that I'm moving in the right direction with my writing."
"I was engaged from beginning to end. I really enjoyed the tutor's presentation and the exercise afterwards. I'm usually too shy to participate, but I really wanted to join in. I am so pleased I found The History Quill!"
Frequently asked questions
Your Title Goes Here
Your content goes here. Edit or remove this text inline or in the module Content settings. You can also style every aspect of this content in the module Design settings and even apply custom CSS to this text in the module Advanced settings.
Which countries do you accept bookings and subscriptions from?
We welcome bookings and subscriptions from people who are resident in the United Kingdom, the United States, Canada (excluding Saskatchewan), Australia, New Zealand, South Africa, and any EU country. If you are not resident in one of these countries, unfortunately we won't be able to accept your business at this time.
Please note the stipulation about time zones below.
How can I participate in the masterclasses?
You can either become a subscriber or book each masterclass individually. We will email you a link the day before each masterclass, and you'll use this to join the event on the day. We'll also send you a reminder about an hour before the masterclass begins.
All our masterclasses take place live and online via Zoom. You must have access to a computer or a smart device capable of supporting Zoom, and you must have access to a reliable internet connection to take part.
What's the difference between subscribing and booking each masterclass as a one off?
Subscribers pay a recurring monthly fee, which is significantly lower than the cost of booking each masterclass as a one off. You get access to every masterclass that takes place from the date of your subscription onwards, and you also get some exclusive perks, including indefinite access to the recordings for as long as you remain a subscriber and access to special subscriber-only masterclasses.
If you prefer to book the masterclasses on a one off basis, you'll pay a higher fee and won't get access to the perks, so you will only have access to the recordings for one week after each masterclass and won't be able to participate in any subscriber-only masterclasses.
If I subscribe, when will my subscription fee be taken?
We take subscription fees monthly. Your first payment will be taken when you join, and it will renew automatically every month on the same date.
Can I cancel my subscription at any time?
Yes! You can cancel whenever you like. Subscribers aren't locked in for a minimum period, so you can subscribe for as little as one month (giving you access to one masterclass) if you like.
You can cancel via your online account here. Go to the subscription section in order to cancel.
I'm a subscriber, where can I find the recordings?
You can find the webpage with all the masterclass recordings here. You can also find the link in your user portal. 
You will only have access to the masterclasses that occured after you became a subscriber.
When is the booking/subscription deadline for each masterclass?
You must book or subscribe before the first day of the month in which the masterclass takes place.
How interactive are the masterclasses? Can I ask questions?
There is lots of scope for interaction during our masterclasses. You will be able to ask questions during the Q&A sections, and afterwards there is always an optional one hour session involving a group writing burst, exercises, or discussion.
Equally, if you'd prefer not to interact, you don't have to. You can sit back, relax, and enjoy the talk. You don't have to participate in the optional one hour session at the end if you don't want to.
How does the optional one hour session at the end work?
At the end of the talk and Q&A, we will invite you to join an hour-long session at the end, which will normally consist of a writing burst, exercises, or discussion.
If you wish to watch the session but not directly participate, you're very welcome to do so.
Do you accommodate different time zones?
Our masterclasses are live events, and we schedule them to align well with time zones in North America and Europe. If you are outside of these locations, you can still participate, but it may not align well with your local time zone. You also have the option of watching the recordings instead.
Are the masterclasses recorded?
Yes, our masterclasses are recorded. The first two hours, consisting of the talk and Q&A sections, are always recorded. We sometimes record the optional hour-long session at the end as well, but it depends on the content and format.
If you're a subscriber, you'll get access to the recordings indefinitely, as long as your subscription remains active. If you book a masterclass as a one off, you'll retain access to the recording for one week.
What accessibility options do you provide?
We use live AI captions for the masterclasses, and these are also included in the recordings. Please note, these captions won't be 100% accurate and may be delivered with a short delay, but they should help people who are deaf or hard of hearing to participate.
How do I pay?
You can pay by credit or debit card when you book or subscribe. For subscribers, future payments will then be taken on the same day each month until you cancel your subscription.

Which payment currencies do you accept?
We accept three payment currencies: USD, GBP, and EUR. The currency you pay in will depend on your country of residence. People resident in the UK will pay in GBP, people resident in the EU will pay in EUR, and people resident in the USA, Canada, Australia, New Zealand, and South Africa will pay in USD.

What are the full terms and conditions?
You can view our full terms and conditions here.