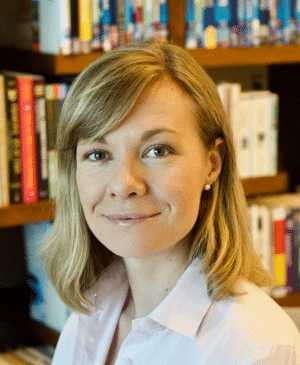 Kelly Urgan is a professional editor. She's been helping writers with their stories since her university days. She earned undergraduate degrees in English literature, German, and international studies before earning a master's degree in linguistics, which catapulted her into academia. In 2008, she left her home in the US to teach English literature, culture and grammar at universities and schools in Japan, Turkey and the United Arab Emirates. When not marking up essays, she indulged her passion for writing by taking writing courses and began writing a novel. She joined a writing critique group that sparked her interest in editing. Kelly then retrained in copy-editing and developmental editing via courses at the University of California San Diego, the Editorial Freelancers Association and The Publishing Training Centre.
Since becoming a professional editor in 2016, she's worked on a range of novels and eras, from Celtic Briton to medieval Gascony to Regency England to post-World War II rural America. In 2019 she was overjoyed to move to London. Though she'd rather be touring the English countryside, she made the most of the past two lockdown years by attending online seminars, and highlights include the Historical Novel Society North America Conference, Virtual Jane Con, Georgette Heyer Un-Conference, and HistFest. She volunteers as a coordinator for the Fiction Special Interest Group for the Chartered Institute of Editing and Proofreading. Additionally, she served not only as a committee member for the Society of Young Publishers in 2020 but she also gained a place on their highly competitive mentorship scheme in 2021. Every year, she volunteers to read for literary contests, including the Pacific Northwest Writers Association and the Independent Publishers of New England.
If Kelly were stranded on a desert island, the two historical novels she would ensure stayed dry would be Connie Willis's Doomsday Book, because it's the perfect blend of near-future sci-fi and medieval-plague historical fiction with a touch of linguistics. Her second book would be Anya Seton's Katherine, because it was the book that introduced her to medieval historical fiction. And because she couldn't pick just two, she'd sneak in Graeme Macrae Burnet's His Bloody Project, Chinua Achebe's Things Fall Apart, Lisa See's Peony in Love, Graham Moore's The Last Days of Night and Diana Gabaldon's Outlander.
Historical fiction subgenre specialisms
Action/adventure
Biographical
Drama
Fantasy/alternate history
Literary
Romance
Women's
Young adult
Historical period specialisms
Medieval (500–1450)
Early modern (1450–1800)
Late modern (1800–1945)
Contemporary (1945–)