WRITING HISTORICAL ACTION SCENES
An online masterclass with bestselling historical fiction author Matthew Harffy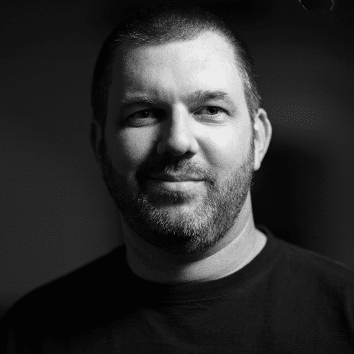 Wednesday 16 June 2021, 6:30pm BST / 1:30pm ET
Led by bestselling historical fiction author Matthew Harffy, this three-hour masterclass will show you how to write gripping and authentic action scenes in historical fiction. Drawing on his experience of writing heart-pounding battle scenes for his popular historical action/adventure books set in Dark Ages England, Matthew will share the secrets of the craft, applicable across a range of subgenres and historical periods, covering the topics below in depth and answering your questions. The masterclass will end with an optional one hour writing burst to put what you've learned into practice.
Combat throughout history
The foundations of combat throughout history – how it has changed and how it has stayed the same.
How to find resources for different kinds of combat in different historical periods. Seeking first-hand accounts of battle and the next best thing.
What is the best way to grip the reader when writing a combat scene? 
Graphic violence and gore
Finding the right balance – how much to include and when to avoid the graphic details.
The effects of violence and combat
What impact does violence have on characters, and how can writers show this?
Tropes and errors to avoid
Common tropes and mistakes in action scenes.
How to strike a balance between accuracy and enjoyment – when to stick to the facts and when to embellish.
The masterclass will take place on Wednesday 16 June, 2021. All times are given in British Summer Time (BST) and US Eastern Time (ET).
6:30pm BST / 1:30pm ET
 The masterclass begins. Matthew will welcome all participants and deliver a talk covering the key topics. There will be opportunities for you to ask questions in the middle of the talk and at the end, allowing plenty of time for interaction. This is the main section of the masterclass and will last two hours.
8:30pm BST / 3:30pm ET
We will invite participants to join an optional hour-long writing burst where you can put what you've learned into practice. You will be given a set of writing prompts to respond to, or you can choose your own inspiration. You can do this by yourself, or you can join our virtual Zoom room and write on-screen alongside other participants. At the end, Matthew will join the Zoom room, at which point we will invite participants who want to read out their new writing to do so.
_
Both parts of the event will be delivered live and online via Zoom. You must have access to a computer or smart device capable of supporting Zoom and a reliable internet connection in order to participate. A recording of the masterclass, excluding the writing burst portion, will be made available to all participants for two weeks after the event takes place.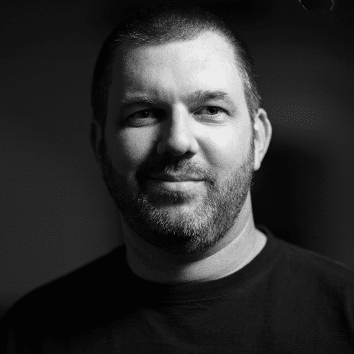 Matthew Harffy is the author of the action-packed, historically accurate series of novels, the Bernicia Chronicles. Set in seventh century Britain, the first book, The Serpent Sword, was independently published to great acclaim in 2015 before being snapped up by publisher, Head of Zeus. With the eighth novel, For Lord and Land, due for publication in the summer of 2021 and a TV production in the works, the series continues to go from strength to strength.
Matthew's 2020 novel, Wolf of Wessex, was his first departure from the seventh century. It takes place a couple of centuries later in the early years of the Viking Age and follows the tale of ageing warrior, Dunston, as he tries to find a man's vicious murderers, keep the victim's orphaned daughter alive and uncover the dark secret that threatens to plunge the kingdom into war. The book was very well received, with The Times calling it "a treat of a book".
His most recent book, A Time for Swords, is the start of a new series set at the dawn of the Viking Age. It follows the adventures of monk-turned-warrior, Hunlaf, who witnesses the first attack on the monastery of Lindisfarne and feels compelled to pick up a blade and organise the defence against the Norse raiders.
Before becoming a full-time author, Matthew worked in the IT industry, where he spent most of his days writing and editing, just not the words that most interested him! Prior to that, he worked in Spain as an English teacher and translator.
Matthew lives in Wiltshire, England, with his wife and their two daughters.
Select your country for the correct pricing and currency (USD, GBP, or EUR)
The deadline for booking this masterclass has passed.
Frequently asked questions
Your Title Goes Here
Your content goes here. Edit or remove this text inline or in the module Content settings. You can also style every aspect of this content in the module Design settings and even apply custom CSS to this text in the module Advanced settings.
When will the event take place?
Wednesday 16 June 2021, 6:30pm BST / 1:30pm ET.
How can I participate in the event?
The first step is to book your place. For everyone who has booked, we will email you a link the day before the event. You'll use this to join the event on the day. We'll also send you a reminder about an hour before the event begins, as well as a notification when the event starts.
The event will take place live and online via Zoom. You must have access to a computer or a smart device capable of supporting Zoom, and you must have access to a reliable internet connection to take part.
When is the booking deadline?
How interactive will the event be? Can I ask questions?
There will be lots of scope for interaction during the event. You will be able to ask questions during the Q&A sections of the talk, and you can join our virtual Zoom room for the optional writing burst. At the end of the writing burst, participants will be invited to read out their new writing if they wish to.
Equally, if you'd prefer not to interact, you don't have to. You can sit back, relax, and enjoy the talk. You don't have to participate in the writing burst portion if you don't want to, or you can participate by yourself outside of our Zoom room.
How will the writing burst portion work?
At the end of the talk and Q&A, we will invite you to join an hour-long writing burst, where you can start to put what you've learned into practice. We'll give you some writing prompts to inspire you, or you can use your own inspiration.
We'll invite you to a virtual Zoom room where you can write on-screen with other participants, or you can participate outside of the Zoom room. We'll keep noise in the Zoom room to a minimum to allow you to focus.
At the end, we'll invite everyone into the Zoom room to read out some of their new writing if they wish to. You don't have to read if you don't want to, but you're still welcome to join and listen to others. The tutor will join us for this final part so they can hear what you have written!
Please note, you can only read new writing that you've created during the writing burst.
Which countries do you accept bookings from?
We welcome bookings from people who are resident in the United Kingdom, the United States, Canada (excluding Saskatchewan), Australia, New Zealand, South Africa, and any EU country. If you are not resident in one of these countries, unfortunately we won't be able to accept your business at this time.
Please note the stipulation about time zones below.
Do you accommodate different time zones?
This is a live event, and we have scheduled it to align well with time zones in North America and Europe. If you are outside of these locations, you can still participate, but it may not align well with your local time zone. You also have the option of watching the recorded parts of the event for up to two weeks afterwards.
Will the event be recorded?
Yes, the main part of the event – the talk and Q&A – will be recorded in case you miss it or want to rewatch it. You will be able to access this recording for up to two weeks afterwards. The writing burst portion of the event will not be recorded.
What accessibility options will you provide?
We will activate live AI captions for the event, and these will also be included in the recording. Please note, these captions won't be 100% accurate and may be delivered with a short delay, but they should help people who are deaf or hard of hearing to participate.
How do I pay?
You can pay by credit or debit card when you book.

Which payment currencies do you accept?
We accept three payment currencies: USD, GBP, and EUR. The currency you pay in will depend on your country of residence. People resident in the UK will pay in GBP, people resident in the EU will pay in EUR, and people resident in the USA, Canada, Australia, New Zealand, and South Africa will pay in USD.
What are the full terms and conditions?
You can view our full terms and conditions here.