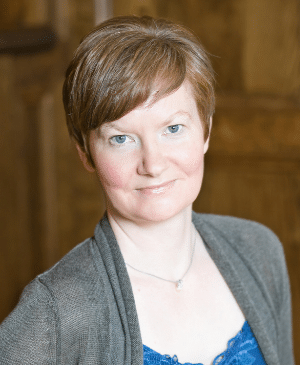 Sarah works on copy-editing and proofreading projects for The History Quill. She has been trained by the Publishing Training Centre, the Society for Editors and Proofreaders, and the Editorial Freelancers Association.
Sarah grew up in South Wales, surrounded by history, often visiting the castles of Gwent and the Roman remains at Caerleon and Caerwent. She went on to study archaeology at university and worked as an archaeologist for a short while.
Having lived in Australia, Denmark and the Netherlands, she is now settled back in South Wales. She has been editing and proofreading historical fiction since 2016 and spends a lot of her free time researching her family history.
If Sarah were stranded on a desert island, the historical novels she would want with her are Ken Follett's World Without End and These Is My Words by Nancy Turner. Those are the books that made Sarah fall in love with historical fiction, and she can't see herself ever tiring of reading them.
"I was thrilled with Sarah's meticulous copy-edit of my novel. Her changes and suggestions demonstrated a deep respect for my writing style, so that my voice was amplified, not distorted, by her refinements. The style guide she provided was comprehensive and easy to follow. I was so pleased with the experience that I have booked another copy-edit with Sarah for my next book."