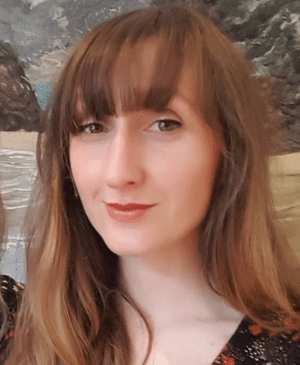 Rebecca is a content editor and tutor with The History Quill. She is also a ghost-writer and journalist. In 2020 she won the Emerging Writer Award from Moniack Mhor, Scotland's Creative Writing Centre. She has been shortlisted for several other awards, including the Tibor Jones Page-Turner Prize in 2015, and has published two commercial historical novels with one of the UK's Big Five publishers, writing under a pen name.
Her literary short stories have appeared in journals and collections such as Malefaction Magazine, The Weekend Read (For Books' Sake) and The Toast. Her work was included in The Harbour, Dunbar's Wee Festival of Words anthology, and launched at the Edinburgh International Book Festival in 2013. You will find her nature writing in the Leeds University Land Lines Project, as well as in various other magazines.
She began her writing career as an industry journalist, journeying around the world to Dubai, Norway, Italy, the US and further afield. From there she went into travel writing (and sipped a cocktail or two on the Orient Express) before dedicating herself to her creative writing career.
Rebecca is currently working on a surrealist short story collection. She has a further alternate-history piece in the works, where living grief is given bodily form in a corrupt 1800s London. She splits her time between Bath and Edinburgh.
If Rebecca were stranded on a desert island, the two historical novels she would want to have with her are Alexandre Dumas' The Count of Monte Cristo (for its action, adventure, romance and political intrigue; these multiple genres are expertly woven together to create a superbly rich story) and Daphne du Maurier's Frenchman's Creek (the perfect escapist read and features dreamy Cornish landscapes).
Historical fiction subgenre specialisms
Action/adventure
Fantasy/alternate history
Literary
Romance
Young adult
Historical period specialisms
Medieval (500–1450)
Early modern (1450–1800)
Late modern (1800–1945)
"I was so pleased with Rebecca's structural report for my novel. I knew I had taken my story as far as I could on my own and that I needed honest feedback from someone who understood my subgenre and historical period. Rebecca was that person. Her comments really resonated with me; I was nodding my head a lot as I read through the report, knowing that she was right! The feedback was fair, specific, and actionable, and thanks to Rebecca's insights, I'm so excited about my novel's expanded potential."