THE HISTORY QUILL MENTORING SCHEME
Introducing the mentoring scheme…
The History Quill's mentoring scheme matches historical fiction writers with experienced, successful historical fiction authors. Our mentors include bestselling and award-winning novelists, and they are ready to share their insider knowledge, experience, and expertise to help you achieve your writing goals and support you on your journey.
This scheme is for people who are working on a historical novel or about to start, have clear writing goals and ambitions, and are looking for dedicated one-to-one support from someone who has trodden the same path, dealt with the same challenges, and can help guide you to success. Your mentor is there to provide feedback, support, and advice in a structured monthly format.
Below, you'll find information on what the scheme offers, who the mentors are, and a detailed FAQ section.
This scheme is currently closed for applications.
Every month, you'll have a 60–90 minute video call with your mentor, during which you can discuss whatever you need help with. It could be feedback on a short piece of writing, help developing your story concept, advice on seeking representation, marketing strategies, or anything else!
You can submit a short piece of work to your mentor each month for feedback during your video call. This could be a section of writing, a synopsis, character profiles, a query letter, a blurb, or anything else you would like to go over together.
You'll have direct access to your mentor via email between your monthly calls. If you have a question you need help with or an idea you would like to run past them, just drop them an email and they'll be able to assist. You'll be able to ask two rounds of questions per week.
From the outside, the publishing world can seem dauntingly inaccessible. Your mentor will be able to help you navigate it, giving you advice on who to pitch to and how to go about it. We can't guarantee introductions, publishing deals, or future endorsements for your books, but your mentor can guide you so that you can open the right doors for yourself. They can also help you decide whether traditional or independent publishing is the right route for you.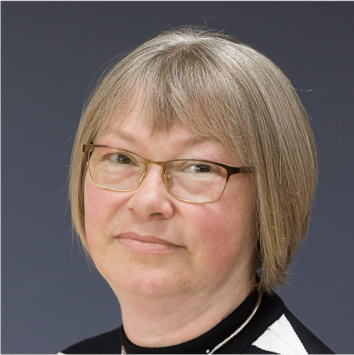 Nicola Cornick is the bestselling and prize-winning author of over 40 novels of historical romantic fiction and dual timeline fiction. Her books are set between the 15th and 19th centuries, and she draws inspiration from the legends of local history as well as the stories of women from the footnotes of history. As a historian, she puts research at the centre of her work. Her new novel, The Last Daughter, focuses on the mystery of the disappearance of the Princes in the Tower.
Nicola is a former Chair of the Romantic Novelists' Association and is a trustee of the Wantage Literary Festival. She is a member of the Historical Novel Society, Historical Writers' Association and Society of Authors, and an experienced presenter. She has acted as a consultant for several radio and TV programmes including Who Do You Think You Are and Mystic Britain.
Nicola lives in Oxfordshire with her husband and a very patient Labrador called Angus, who helps with her other interest of training guide dog puppies.
Nicola is primarily looking for mentees writing in the romantic historical fiction, historical drama, or dual timeline subgenres.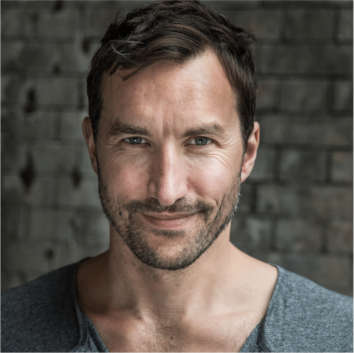 Theodore Brun is the bestselling author of The Wanderer Chronicles – a historical fiction series opening in early 8th century Scandinavia which follows a crippled Norse warrior in exile on his adventures through the kingdoms and empires of the age. The first three volumes are published by Atlantic Books, with the fourth due for release in early 2022.
Theodore has also written the opening volume of a children's fantasy series based on Norse Mythology, published next year. Before becoming an author in 2012, he worked as a lawyer in London, Moscow, Paris and finally Hong Kong. In 2010, he quit his job and cycled 10,000 miles from Hong Kong to his home in Norfolk, England. He now writes fiction full time and is also working on his first screenplay.
Theodore is a third generation "Viking" immigrant, his Danish grandfather having settled in England in 1932. He lives in London with his wife, Natasha, and their three girls.
Theodore is primarily looking for mentees writing in the historical action/adventure or historical fantasy subgenres.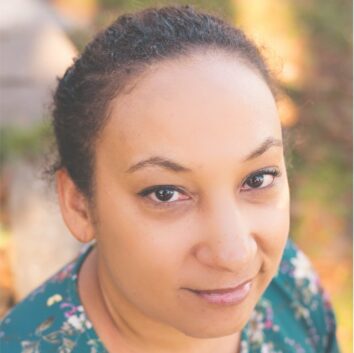 Louise Hare is the debut author of This Lovely City, a post-WWII mystery centred on the Windrush community in Brixton, south London. This Lovely City was written while completing the MA Creative Writing at Birkbeck, University of London. An early draft was shortlisted for the Lucy Cavendish College Fiction Prize in 2017 and Louise was chosen for The Observer's 10 best debut novelists of 2020. Since publication in March 2020 it has been shortlisted for the RSL Ondaatje Prize 2021 and longlisted for the HWA Debut Crown 2020.The book also recently featured on BBC2's Between the Covers book show.
Louise's second novel, Miss Aldridge Regrets, will be a murder mystery set on the Queen Mary ocean liner in 1936, the first in a new series featuring jazz singer Lena Aldridge. This first instalment will be published in April 2022.
Louise is the current Deputy Features Editor at MIROnline, a literary journal. She has taught a Masterclass in Historical Fiction for Writers & Artists and is a founding member of Debut 20, a group of novelists who all published their first novels during 2020.
Originally from Warrington, Louise now lives in south London and loves exploring the capital in real life as much as in her writing.
Louise is primarily looking for mentees writing in the historical mystery, crime, and thriller subgenres, the historical drama subgenre, or historical fantasy.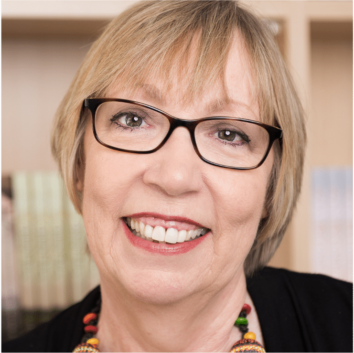 Clare Flynn is the bestselling and award-winning author of fourteen historical novels and a collection of short stories. A former International Marketing Director and strategic management consultant, she is now a full-time writer.
Clare was the Adult Fiction prize winner in the 2020 UK Selfies for the bestselling The Pearl of Penang and was one of four shortlisted for the RNA Industry Award for Indie Champion of the Year 2021. She started out down the traditional route with an agent but decided to go indie after a protracted and fruitless wait for her agent to secure a publishing deal. She published her first book independently in 2014. In 2018, one of her novels was subsequently acquired by Canelo who commissioned and published a second one, and several of her audiobooks have been trade published, so she has broad experience of both the traditional route to publication and self-publishing. She is now achieving success with her books in translation in the German market as well. Clare's novels are mostly set during the twentieth century, and she has written widely about WW2 and the Malayan Emergency.
She is a Fellow of the Royal Society of Arts, a member of The Society of Authors, The Alliance of Independent Authors, and the Romantic Novelists Association. She has served on the committee of the latter for the past two years.
Clare is interested in mentoring writers of historical drama, historical mystery, and romantic historical fiction.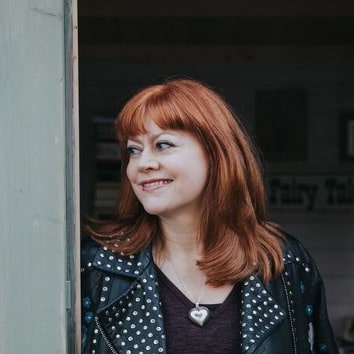 Alexandra Walsh is a bestselling author of dual timeline conspiracy thriller historical fiction. Her books range from the fifteenth and sixteenth centuries to the Victorian era and are inspired by the hidden voices of women that have been lost over the centuries. The Marquess House Saga offers an alternative view of the Tudor and early Stuart eras, while The Wind Chime and The Music Makers explore different aspects of Victorian society.
Formerly a journalist for over 25 years, writing for many national newspapers and magazines, Alexandra also worked in the TV and film industries as an associate producer, director, script writer and mentor for the MA Screen Writing course at the prestigious London Film School. She is a member of The Society of Authors and The Historical Writers Association.
Alexandra is currently writing the fourth book in The Marquess House Saga, The Jane Seymour Conspiracy, which will be published in July 2022 by Sapere Books.
Alexandra is primarily looking for writers of historical thrillers, historical mysteries, historical drama, dual timeline novels, dystopian fiction, literary fiction and comedy.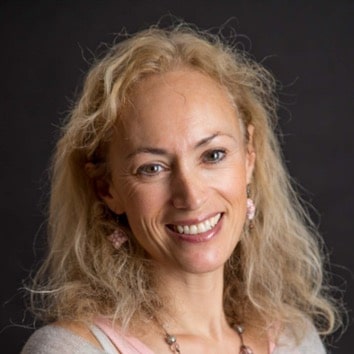 Louise writes twentieth century historical fiction, based around unheard voices, or from unusual perspectives. Her debut novel, People Like Us (entitled Daughter of the Reich in the US/Canada edition) was first published in 2020 in 13 territories and is set in 1930s Leipzig. The book was shortlisted for the RSL Christopher Bland Prize 2021 and the RNA Historical Novel of the Year Award, 2021.
Louise's second novel, The Hidden Child, was published in the UK in September 2021 and the US and Canada in October 2021, and will follow in other territories soon. This book is centred around the eugenics movement in 1920s England and America. It is a Globe & Mail bestseller in Canada.
Louise holds an MA in Creative Writing from St Mary's University, where she has returned for the last two years for a Guest Author Lecture. Equally as passionate about historical research and writing, she also loves to look for themes which have resonance with today's world. Louise lives in the Surrey countryside with her family and pets.
Louise is primarily looking for mentees who are writing in the historical drama subgenre.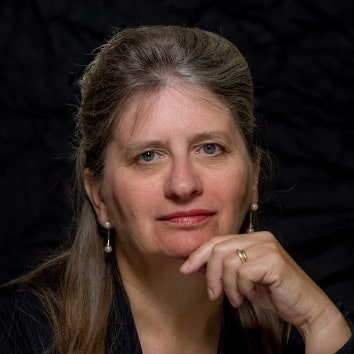 Sarah Hawkswood is the author of the popular Bradecote & Catchpoll mediaeval murder mystery series published by Allison & Busby. The tenth in the series is due for publication in hardback in spring 2022. The daughter, granddaughter and great-granddaughter of Royal Marines, she read Modern History at St Hugh's College, Oxford, and took Military History and the Theory of War as her special subject. It was while at Oxford that she discovered a love of the twelfth century. Her first published work was the non- fiction From Trench and Turret, Royal Marines Letters and Diaries 1914-1918, published by Constable & Robinson in 2006.
Character and creation of a well-researched realistic world are at the heart of her writing, not least because so many people only learn about the past through novels and television drama. The Bradecote and Catchpoll books are more mediaeval police procedural than whodunnit, and the aim is to engage the reader in the detecting trios' journey from the crime to its solving in an era without even the trusty policeman's notebook.
Sarah is a member of the Crime Writers' Association, the Historical Novel Society and the Historical Writers' Association. She lives in rural Worcestershire and is married with two grown up children.
Sarah is primarily looking for mentees writing in the historical mystery/crime subgenre and will cover any post Roman period, preferably set in Britain. She is also interested in historical fiction with a military/naval theme.
Anna Stuart / Joanna Courtney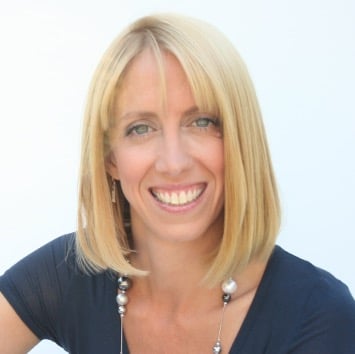 Anna Stuart writes World War II historical fiction for Bookouture. Her first two novels have been Amazon bestsellers on both sides of the Atlantic, with The Berlin Zookeeper reaching #2 in the overall Kindle charts in the USA earlier this year. Her third novel, A Letter from Pearl Harbour, has just come out, and two more WW2 stories are scheduled for next year.
Anna Stuart also uses the pen name Joanna Courtney for her very well-reviewed ancient and medieval historical fiction, which focuses on bringing lost female stories to a modern audience. Her first trilogy, Queens of Conquest, explored the events of 1066 through the eyes of the women fighting for the throne of England, and her second, Shakespeare's Queens, tells the real stories of Lady Macbeth, Ophelia and Cordelia. The first in her third trilogy, set in the Eastern Mediterranean around the time of Christ, will come out next year.
Anna/Joanna (real name Jo!) has a degree in English Literature from Cambridge University and teaches creative writing at both intermediate and advanced level for the Open University. She also loves giving talks and visiting reading groups and is keen to help budding writers achieve their potential.
Anna/Joanna is primarily looking for mentees writing in the historical drama subgenre, particularly women's historical fiction.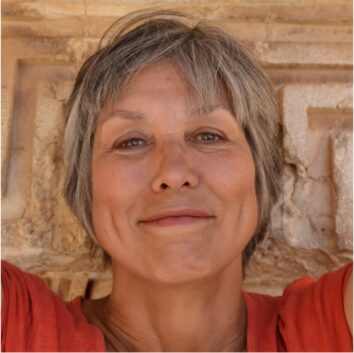 Umi Sinha is an author, creative writing tutor and oral storyteller. Her novel, Belonging, set in India and Sussex during the British Raj, has been published in English, Portuguese and Polish, and in an Indian edition. It was shortlisted for The Author's Club Best First Novel Award, The Waverton Good Reads Award, and longlisted for the Historical Writers' Association Goldsboro Debut Crown Award and the Tata LiveLit! Best First Book Award.
Umi is currently working on a new novel set in Italy in the Second World War. She is a fellow of the Royal Literary Fund and has taught on the two year Certificate in Creative Writing Programme at Sussex University, on the Creative Writing MA at Brighton University, on the Creative Writing Programme at New Writing South, and is on the board of Writing Our Legacy, an organisation for BAME writers.
Umi is particularly interested in working with writers in the area of historical drama, including literary, biographical and colonial/post-colonial fiction and autobiography, and with issues of displacement, migration and belonging.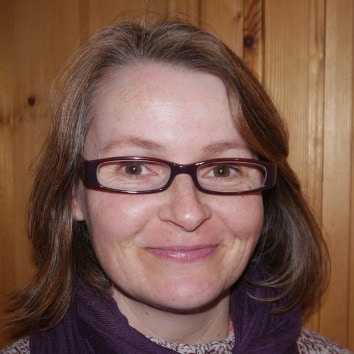 Rosie Hendry is the bestselling author of wartime sagas including the East End Angels series and The Mother's Day Club series, published by Little, Brown. She is also an independent author publishing under her own imprint – Rookery House Press. Her books are set in both urban and rural settings, and careful historical research inspires and enriches her writing. Rosie's current work is the third of her Mother's Day Club series set in wartime Norfolk.
A member of the Society of Authors, Alliance of Independent Authors and the Romantic Novelists' Association, Rosie graduated from the RNA's New Writers' Scheme and was shortlisted for the Joan Hessayon Award for her first novel.
A life-long avid reader, her working life has followed different career paths, taking her from scientific research to teaching, before she finally settled on her dream job of writing.
Rosie lives in a village by the sea in North Norfolk with her family and loves walking in the surrounding countryside and on local beaches while plotting her historical stories.
Rosie is primarily looking for mentees writing in the historical saga fiction subgenre and historical women's fiction.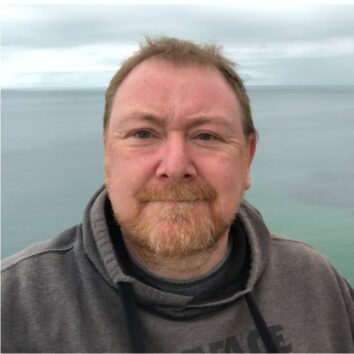 Tim Hodkinson is the bestselling author of The Whale Road Chronicles – a series of historical novels that follow the adventures of a crew of wolfskin clad Vikings who become embroiled in the political machinations and wars of early tenth century Iceland, Scandinavia, Britain and Ireland. He has also authored a series of books about the quests of Richard Savage, an ex-Knight Templar caught up in the Wars of Scottish Independence in the early fourteenth century.
Tim was self-published in the past, and now all his books are published by Aria, an imprint of Head of Zeus.
Tim Studied Old Norse and Medieval English Literature at university and remains fascinated by these periods in particular and all aspects of history in general. Among other things, he has worked on a fish farm, a leisure centre, building sites, and had a career as a software engineer. He lived in New Hampshire, USA, for some time but now has returned home to Northern Ireland and resides with his wife, Trudy, and three daughters, Emily, Clara, and Alice, in a village called Moira.
Tim is primarily looking for mentees writing action/adventure historical fiction, or indeed anyone who shares his obsession with Vikings or Arthurian literature.
I found the whole experience of The History Quill's mentoring scheme amazing. From the point of application to choosing and working with a mentor, I felt that I was being listened to and supported. My mentor quickly picked up on the main issues in my writing that needed to be addressed, and we worked out an action plan that proved to be enjoyable and fulfilling.
My confidence was flagging when I made the decision to join the scheme, but by the time I finished I was re-energised and focused. I feel that my writing skills have been further developed and honed for the particular genre which motivates me most. I thoroughly recommend the scheme to anyone who wants to write good historical fiction.
Every aspiring writer needs this: a mentor who has actually done the job and can tell you from experience what you're doing right and what you're doing wrong. In the past, I've turned to various social media groups to get some insight into the process of writing and publishing, but I've been frustrated by the fact most people in those groups have no more experience than I have.
The mentoring scheme at The History Quill has been incredibly useful for me. The fact the scheme is well organized and run with clear expectations on both sides ensures the sessions are productive, and there's nothing like getting first-hand information from a mentor who is successfully doing the job. I strongly recommend it.
As a published author of contemporary fiction, I have always wanted to make the move into historical fiction but was apprehensive about doing so without support. The History Quill's mentoring scheme gave me exactly what I was looking for: the guidance of an experienced historical fiction author who could help set me on the right path. My wonderful mentor quickly identified ways I could improve my historical novel and equipped me with the tools I needed to move forward.
Select your country for the correct pricing and currency (USD, GBP, or EUR)
Frequently asked questions
Your Title Goes Here
Your content goes here. Edit or remove this text inline or in the module Content settings. You can also style every aspect of this content in the module Design settings and even apply custom CSS to this text in the module Advanced settings.
Which countries do you accept applications from?
We welcome applicants who are resident in the United Kingdom, the United States, Canada (excluding Saskatchewan), Australia, New Zealand, South Africa, and any EU country. If you are not resident in one of these countries, unfortunately we won't be able to accept your application at this time.
What is the exact structure of the scheme, and how long do the mentorships last?
The scheme structures your mentor–mentee relationship around a monthly format. Each month, you will be able to submit a piece of work for feedback, participate in a video call with your mentor, and benefit from regular email support.
There are no rules on how long a mentorship should last. It could last three months, six months, twelve months, or more. You might want to agree a length of time with your mentor in advance, or you might want to just see how it goes.
Whatever you prefer, both you and the mentor always retain the option of cancelling at any time.
Is this one-to-one or group mentoring?
This is completely one-to-one. There is no group element.
Is the scheme conducted in person or online?
This scheme is conducted entirely online.
Can I choose which mentor I work with?
Absolutely! When you apply, you'll be given a first and second preference for which mentor you would like to work with. We'll let you know whether your application has been successful with your first-preference mentor and, if not, with your second-preference mentor, and then you can choose whether or not to proceed.
When you're choosing your preferences, consider the particular experience and interests of the mentors and who they're looking to work with.
Will I have to be available at certain times of the day?
You and your mentor will work out a mutually convenient time for your video calls. All our mentors are based in the United Kingdom so are in the GMT/BST time zone, but they will be as flexible as possible in accommodating your time zone and your other commitments (just don't expect them to do video calls in the middle of the night!).
What can I submit for feedback?
You can submit a piece of writing up to 5,000 words or an alternative piece of work (e.g. a set of character profiles, a synopsis, part of your story outline, or whatever else you like) of up to 2,500 words each month. Choose one thing to focus on – you won't be able to submit multiple items in the same month.
What's the time commitment?
You'll need to be available for your 60–90 minute call each month. Aside from that, there is no set time commitment. 
What are the eligibility requirements?
The scheme is for historical fiction writers. Most sub-genres are fine, but we won't accept erotic fiction or children's fiction. Multiple-timeline and time-slip novels where some of the story is set in the modern day and some in a historical period are very welcome.
The programme is carried out in English, so you'll need to be able to write and communicate proficiently in English. You'll also need to be at least 18 years old and over – as is the case for all of our programmes and services.
We do reserve the right to make other exclusions on a case-by-case basis.
Will my mentor help me get published?
Your mentor will try their very best to help you achieve your writing goals, including getting published. However, there are no guarantees of achieving representation or getting a publishing deal as a result of this scheme. Mentors are under no obligation to introduce you to their industry contacts, recommend you for publication, publicly endorse your book, or anything similar. They would only do so at their own discretion if it's right for you and for them. The primary purpose of this scheme is for your mentor to show you how to open the right doors for yourself.
How do I apply?
When we open for applications, this page will include buttons linking to an application form. It will ask for your details and which mentor/s you want to work with. We will also ask for a synopsis of the story you want to work on with your mentor (or multiple synopses if you have more than one story) and a writing sample of between 2,000 and 3,000 words (this should be fiction, but it doesn't have to be from your current project). You should prepare the synopsis and the writing sample as two separate documents, in either Word or PDF format.
When will you open for applications?
How will the video calls and submissions work?
The video calls will be over Zoom or whatever software is mutually agreeable between you and your mentor. If video calls are not possible, you will default to audio calls.
You will submit your work for feedback directly to your mentor via email.
What if I'm away/on holiday for a period? Or what if the mentor is away?
Your mentor will be as flexible as possible in accommodating you if you are not available for a period. If they're not able to provide the bulk of the service for the month that you're away, you won't pay for that month.
Equally, it's expected that mentors will also be unavailable for some periods. Again, if they're not able to provide the bulk of the service for the month concerned, you won't pay for that month.
Can I change my mind?
If you change your mind within 14 days of agreeing to accept a mentorship, you can cancel and you will receive a refund for any payment you have made, unless part of the service has already been provided, in which case appropriate expenses will be deducted.
After the 14 day period, you can still cancel at any time, but you will forfeit the payment you have made for the current month's mentoring. You will not have to make any further payments. If you have paid for the next month's mentoring, that will be refunded.
Your mentor can also cancel at any time, but you will be refunded your payment for the current month's mentoring, plus any payment you have made for the following month, if they do. 
Can I do this and join one of your other coaching programmes at the same time?
Yes! The focus of the mentoring scheme is on quality of feedback and support rather an intensive schedule of work. This should leave you with plenty of time to join another programme at the same time if you wish to do so.
How do I pay?
Payments will be taken on a recurring monthly basis prior to each month of mentoring. You can pay by credit or debit card.

Which payment currencies do you accept?
We accept three payment currencies: USD, GBP, and EUR. The currency you pay in will depend on your country of residence. People resident in the UK will pay in GBP, people resident in the EU will pay in EUR, and people resident in the USA, Canada, Australia, New Zealand, and South Africa will pay in USD.
What are the full terms and conditions?
You can view our full terms and conditions here.
If you have any additional questions, or if you want to discuss whether the mentoring scheme would be right for you, don't hesitate to get in touch by emailing us at enquiries@thehistoryquill.com.