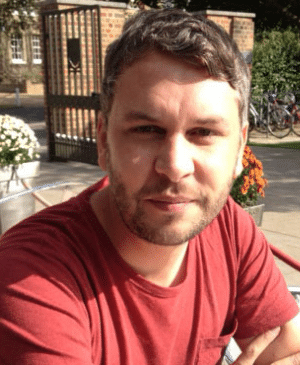 Xander is The History Quill's coordinator, helping to manage our bookings and administer our programmes. He lives in a small town in Somerset with his crime-writing partner, and his cat, Sukey.
Xander is a freelance virtual assistant working with authors and bodies within the book publishing world to help them run more efficiently and productively. He is very excited to be part of the History Quill and hopes it will encourage the development of his long-gestating fantasy novel about a coven of rural witches.
If Xander were stranded on a desert island, the two historical novels he would want with him are Tipping The Velvet by Sarah Waters (or indeed anything by Waters – her eye for detail, intricate plots and strong character work make her one of Xander's favourite writers) and Jonathan Strange & Mr Norrell by Susanna Clarke (the 1000+ pages of beautiful prose and inventive storytelling in this alternate history fantasy make it perfect for a long exile).