The History Quill has partnered with a team of award-winning book cover designers to give your historical fiction book a beautiful, bespoke cover that will truly make it stand out and achieve its full potential.
Through our comprehensive pre-design briefing process, we go the extra mile to understand your requirements and preferences for your cover, before creating two bespoke cover designs for you to choose from, then tweak. Your design will be fully tailored to your target audience within the historical fiction genre, enabling you to cut through and grab the attention of your prospective readers.
Our award-winning designers have over a decade of experience and have completed over a thousand cover designs. This is just a small selection of their existing work in the historical fiction genre.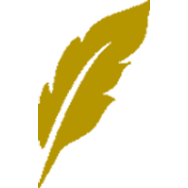 Pre-design briefing process
Our comprehensive pre-design briefing process gives you the opportunity to lay out your requirements and share any ideas and preferences you may have for your cover. We'll draw on the information you provide to produce the high-quality, bespoke cover your book deserves.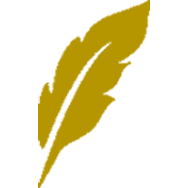 Choose from two bespoke options
We will create two bespoke options for your book cover and give you the choice of which one you want to go with. You'll then be able to tweak your chosen design before it is finalised.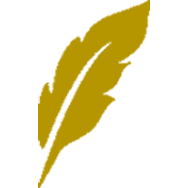 eBook and print files included
Our service includes both eBook and print covers, based on the same design. We guarantee that your eBook cover file will be compatible with your chosen online retailers and that your print cover meets the specifications of your printer.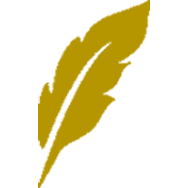 Inclusive royalty-free imagery
All the imagery and fonts for your book cover are included in the price of the design, meaning no hidden charges. We use Shutterstock for images and our font library for fonts, all royalty-free.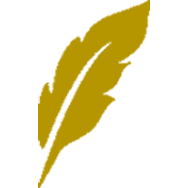 3D visualisation included
We provide various additional images for free alongside your main cover files, including a 3D visualisation of your book and a range of resolutions to suit your promotional needs.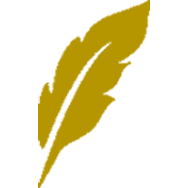 Additional marketing images
If you're looking to boost your marketing even further, we offer the option of a set of additional marketing images, based on the same design and in different formats and sizes, for use on social media, your website, and your other advertising channels.
Send us a booking enquiry
To get started, send us a booking enquiry via one of the buttons on this page. You'll need to tell us when you would like your cover finished by and provide some basic information about you and your book.
We'll review your booking enquiry and send confirmation that we can complete your cover design by your preferred date. We will then send you instructions to complete your booking, including paying the fee.
Complete the pre-design briefing process
 We'll send you an online questionnaire to gather all the information we need about your requirements, your book, and any ideas and preferences you may have for your cover. Once that's complete, we'll be in touch to ask any follow up questions we may have.
Receive your two bespoke options
We will draw on the pre-design briefing process to produce two fully bespoke options for your book cover. We'll present these to you, and then you will be able to choose between them.
Final tweaks and transfer of ownership
Once you have chosen your preferred design, we will make any final tweaks you request. We will then present the final version to you. Once you sign off on this, we will transfer ownership of the design over to you.
Select your country for the correct pricing and currency (USD, GBP, or EUR)
Our standard service provides your book cover in both eBook and print format. You also have the option to add a pack of marketing images for use in your advertising. Select the desired option below to see the price. If you want an eBook or print only cover, or if you want any extras, get in touch and we'll quote you a bespoke price depending on your needs.
Frequently asked questions
Your Title Goes Here
Your content goes here. Edit or remove this text inline or in the module Content settings. You can also style every aspect of this content in the module Design settings and even apply custom CSS to this text in the module Advanced settings.
How long does the cover design process take?
Usually two or three weeks. We will give you a time slot before you book so that you know when to expect your finished cover.
How far in advance should I book?
We recommend booking at least two months in advance if you can. This will help guarantee you get your cover when you need it. If you need a cover at short notice, we'll do our best to accommodate you.
What subgenres of historical fiction do you design covers for?
Our designers have a wealth of experience across a range of historical fiction subgenres. We don't design covers for erotica, but other than that, we've got you and your subgenre covered!
What if I have my own ideas for my cover? Or what if I don't?
Don't worry! Our pre-design briefing process means you can let us know about your ideas and share your vision for your cover. We'll incorporate this into our design proposals. Equally, if you want us to take the lead in generating ideas, that's what we're here for, so no problem!
Will I own my book cover once it is finished?
Yes. Once you have signed off on your final design, we transfer ownership to you, so you'll own it and be able to use it as you wish. We get our images from Shutterstock and fonts from our extensive font library, which are all fully licensed and royalty-free, so you can use your design without concern about copyright issues.
What if I want something extra, or if I want eBook or print only?
No problem. Send us a booking enquiry with your requirements and we'll be in touch with a bespoke quote.
Do you accept international clients?
Yes! We welcome clients who are resident in the United Kingdom, the United States, Canada, Australia, New Zealand, South Africa, and any EU country. If you are not resident in one of these countries, unfortunately we won't be able to accept your business at this time.
How do I pay?
You can pay by credit or debit card, and we'll ask for payment at the time of booking.
What are the full terms and conditions?
You can view our full terms and conditions here.